Men making up the majority of the 4.1 million people aged 45 to 64 living alone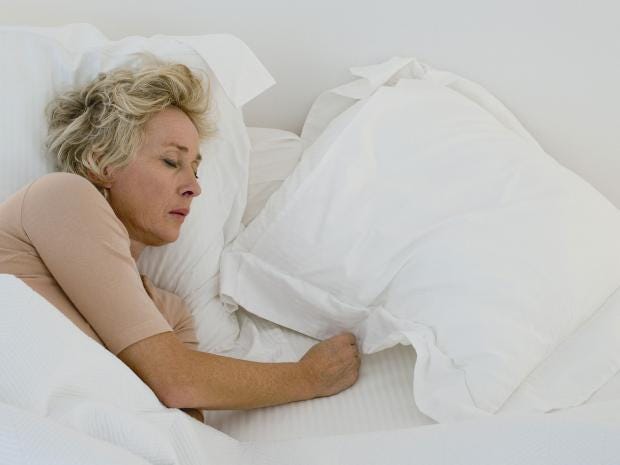 The baby-boom generation has become the lonely generation as the number of people aged between 45 and 64 living on their own soared by 23 per cent over the past decade.
Office for National Statistics research published shows men making up the majority (58 per cent) of the 2.47 million people aged 45 to 64 living alone – the largest change since the last "Families and Households" data was published in 2005.
Men turning their backs on marriage, waiting until they are older to get married and failing marriages that usually result in children living with their mother were cited as reasons behind the "significant" change. 
The ONS said: "This is partly due to the increasing population aged 45 to 64 in the UK over this period, as the 1960s baby-boom generation have been reaching this age group. The increase could also be due to a rise in the proportion of the population aged 45 to 64 who are divorced or who never married."
Overall, women are still more likely to be alone: of the 7.7 million one-person households in the UK this year – an increase of almost 16.7 per cent since 1996 – 54 per cent of them comprised one woman and 46 per cent one man. People living alone now account for one in every 3.5 households.
Older people are also increasingly likely to be isolated, with the number of those aged 65 to 74 living alone, rising 22 per cent over the past decade, while those aged 75 or over in the same situation rose 5 per cent. The Health Secretary, Jeremy Hunt, has urged people to invite elderly relatives into their home and to keep closer in touch with relatives. He has previously said it was a "national shame" that as many as 800,000 people in England were "chronically lonely". 
The charity Contact the Elderly, which organises weekly tea parties to combat loneliness among the over-75s, said it hoped the data would persuade more people to volunteer.
Cliff Rich, the charity's executive officer, said: "For the past 50 years we have  focused on combating loneliness among people aged 75 or over; however, we know from our extensive experience it can affect people at any time of life. This is why we are committed to bridging the gap between generations by bringing people of all ages together through our volunteering opportunities